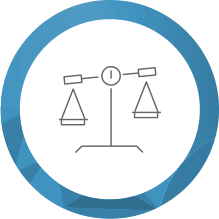 In 2006, SeenBnTek enacted the ethical management compliance pledge and organized the Ethics Committee.
Through activities for establishing ethical management such as voluntarily complying with fair trade programs and engaging in social contribution activities, we have diligently carried out business policies of reliable management and transparent management, and this has become a strong foundation for SeenBnTek to grow to what it is today.


Ethical management code
While working at SeenBnTek, I pledge as follows to comply with the ethics code, which is the standard for behavior at the company and for judging values.
Attitude towards customers
1) I will always think and act on the behalf of the customer, and provide the best products and services that customers will be satisfied with and trust to strive to realize customer satisfaction.
2) I will always think and act on the behalf of the customer, and provide the best products and services that customers will be satisfied with and trust to strive to realize customer satisfaction.
3) I shall thoroughly comply with non-disclosure agreements with customers.
4) I will spare no effort for follow-up service to continuously provide the best quality products and services.
5) I will quickly, accurately and kindly respond to the demands of customers.
Attitude towards shareholders and investors
1) I will protect the rights of shareholders and respect the fair requests and suggestions of shareholders.
2) I will disclose management information to construct a relationship of mutual trust with shareholders and investors, and strive to maximize the profits of shareholders.
3) I shall treat all shareholders including small-stake shareholders fairly and equally. Attitude for managing internal information
Attitude for managing internal information
1) As an employee of a listed company, I shall strictly manage internal information that I gained knowledge of during the course of fulfilling my responsibilities, and excluding those necessary for work, I shall not disclose or leak internal information within or outside of the company.
2) Disclosure of internal information to persons outside of the company including spouses, family, relatives and friends shall be strictly forbidden.
3) In the event that internal information must be provided to persons such as transaction partners of the company, outside auditors, representatives, or persons for signing consulting contracts such as legal advice or management consulting for the company, the relevant matters shall be reported to the supervisor in charge.
Fair competition and trade
1) I shall comply with all laws and regulations both domestic and foreign.
2) I shall comply with the laws and regulations of the corresponding nation for widespread corruption.
3) I shall comply with the free market order of Korea and abroad, procure competitiveness through quality and service, and shall not compete in an unfair manner.
4) By establishing a practice of mutual respect with competitors, I shall compete fairly and shall not take advantage of the weakness of others or unfairly violate the interests of others.
5) I shall treat vendors as partners and pursue mutual prosperity.
Basic ethics of employees
1) Each and every employee shall hold fast to a high sense of ethics, maintain dignity and honor, and comply with the basic ethics in carrying out work.
2) Employees shall not give benefits to companies related to their friends or families and shall not disclose important information.
3) Factions shall not be made according to place of birth, gender, religion or education, or exhibit discrimination for such.
4) Sexual harassment is forbidden, and employees shall not speak or behave in a manner that may result in sexual shame.
5) Intellectual property rights shall be respected and illegal software shall not be used. Responsibilities to employees

Responsibilities to employees
1) The basic rights of employees shall be respected and efforts shall be made to protect such basic rights. The basic rights shall be respected so that employees may work with a sense of stewardship.
2) Fair treatment shall be given to employees according to their work performance, and they shall not be discriminated against due to their hometown, gender, school, age, etc.
3) Consideration shall be given for the safety of employees in all workplaces, and all safety rules must be observed thoroughly in all cases.
Responsibilities to the country and society
1) Employees shall observe laws and regulations and carry out corporate activities that are not against social justice, and shall contribute in establishing and settling a desirable culture.
2) The company shall not intervene with politics, but may express its position against laws, regulations, policies, broadcasts, press, etc. that may affects its interests.
3) Employees shall not engage in political activities during working hours in the company, and shall not use the company's organization, manpower or assets for political purposes.
4) Waste treatment shall be carried out in accordance to the procedures prescribed by the relevant laws.